Are Dental Implants Right for You?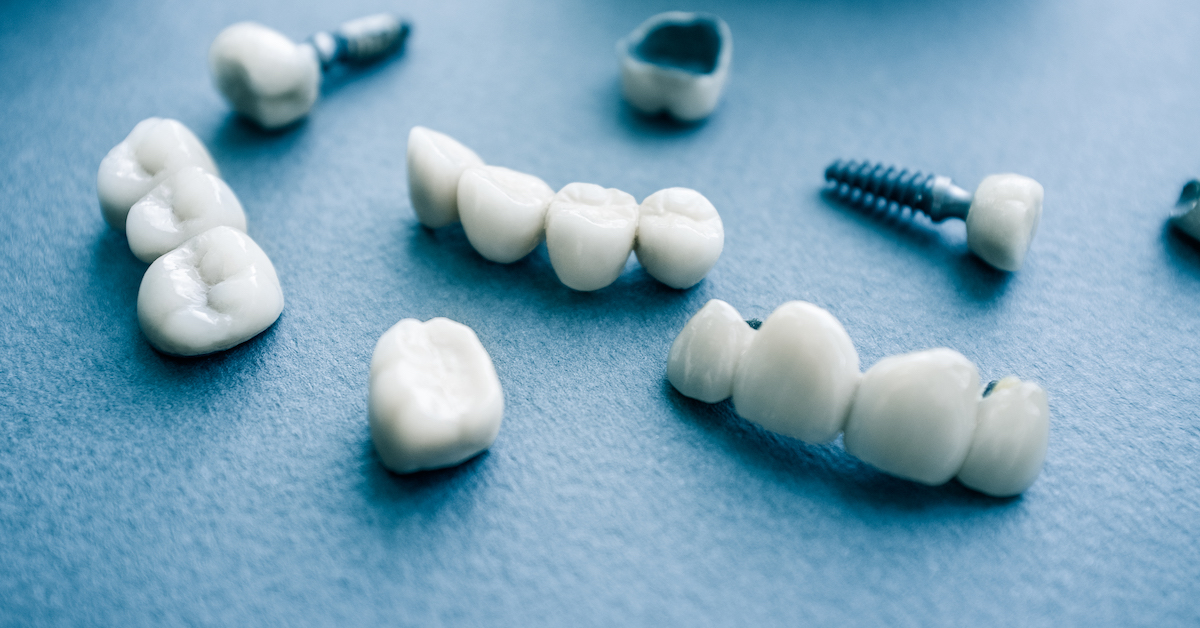 Dental Implants Overview
Whether you're looking to replace multiple missing teeth, a single missing tooth, or an entire row of lower or upper teeth, dental implants are a safe and long-lasting option. A dental implant is a small post made of titanium that your dentist or oral surgeon inserts into your jawbone. Once the implants fuse into your jawbone, they turn into stable supports for a bridge or replacement teeth. Implants are a modern alternative to dentures, and they can restore the natural look of your smile since they look just like your real teeth.
The two main types of implants are subperiosteal and endosteal implants. Subperiosteal are implants that are placed on or above the jawbone, but under the gumline. Endosteal implants are the most frequently used type and are inserted directly into the jawbone.
Here's a closer look at the three components of a dental implant:
Body: The body of the dental implant, also called the post, is the component that acts as a sturdy base for the crown or implant-supported bridge once it fuses to the jawbone. The post is made of titanium and looks very similar to a screw.
Abutment: The abutment is placed on top of the post and is also called a connector. Once attached, the abutment acts as a strong support for the dental crown.
Crown: The crown is the final component and is placed on top of the abutment. As the part of the tooth that's visible, it can be custom-made to the exact shape and color of your teeth.
What to Expect During a Dental Implant Procedure
The process of receiving dental implants includes multiple phases. You can expect to have several appointments, which are spaced out over a period of several months. This ensures that an appropriate amount of time has passed for complete healing of the bones and soft tissues. The surgery is an outpatient procedure performed under anesthesia.
The planning stage is an important step in which your dentist examines the health of your mouth and takes X-rays. You'll also learn more about your treatment plan and receive answers to any questions. If you have any damaged or unhealthy teeth, they will first need to be extracted before proceeding with treatment.
Depending on the thickness and strength of your jawbone, a bone graft may be performed. If a bone graft is needed, you'll have to wait a few months while the new bone develops.
When it's time to place the implant, your oral surgeon makes an incision in the gum tissue to reveal the bone. Then, holes are drilled into the bone where the titanium implant will be placed. After placing the implant deep into the bone, the incision is closed. You'll then have to wait several months for a process called osseointegration to occur. This is a pivotal step that involves the jawbone fusing together with the implant.
After your dentist is sure osseointegration has occurred, minor surgery is performed to attach the abutment to the top of the implant. A few weeks after your gums have healed, you'll return to the office so dental impressions of your mouth can be taken. The impressions are needed to fabricate your natural-looking crown. After the crown is made, it's firmly attached to the abutment.
Will I Need a Bone Graft for Dental Implants?
Strong candidates for dental implants have healthy gum tissue and adequate bone in the jaw, although many patients can still be considered for the procedure even if they've experienced bone loss. A bone graft can be performed to repair and rebuild bone tissue, creating a strong supporting structure for the implant.
Depending on the materials used for the bone graft, it could take several months for the graft to create new bone tissue. This is typically the case for patients needing an extensive bone graft, but if you only need a minor bone graft, it's possible for the oral surgeon to perform both procedures at the same time. The types of materials used for a bone graft include manmade materials, donor tissue, or a section of bone taken from another part of the body.
Recovery After Dental Implant Surgery
Just like with any type of dental surgery, it's common to experience discomfort and pain. Swelling or bruising of the face and gums, pain at the implant area, and minor bleeding are also common in the first few days after surgery. If any of these symptoms worsen in the days after your surgery, please contact our office.
Your dentist or oral surgeon will advise you on pain relief measures, such as over-the-counter or prescription pain medicines. Applying a cold compress to the area can also reduce swelling. While your surgical area heals, it's also recommended to eat soft foods.
Top Benefits of Dental Implants
Compared to dentures, dental implants are very convenient since they never have to be removed or require messy adhesives to keep them in place. These are some of the other benefits of dental implants:
Enhanced durability
Improved oral health
Comfort
Ability to preserve bone and prevent future bone loss
Natural appearance
Improved speech
Easy to care for with daily brushing and flossing
Easier eating
High success rate
What Are the Disadvantages of Dental Implants?
Some patients may be discouraged by the length of time it takes to complete the dental implant procedure. From your first consultation to your last appointment, it can take several months before your restoration is complete. Consider these other potential disadvantages of dental implants:
Risks associated with anesthesia and surgery
Crowns may need to be replaced in the future
High cost
May not be covered by insurance
Tooth loss can be a traumatic experience that affects your self confidence, but it can also negatively impact your oral health. Our team of caring professionals wants every patient to feel confident and secure in their smile, but your oral health is our first priority. Call us today to discover how you can restore your smile and oral health with dental implants.