Posted under:
Root Canal
Posted on: September 14, 2021
Cavity Prevention Advice for Everyone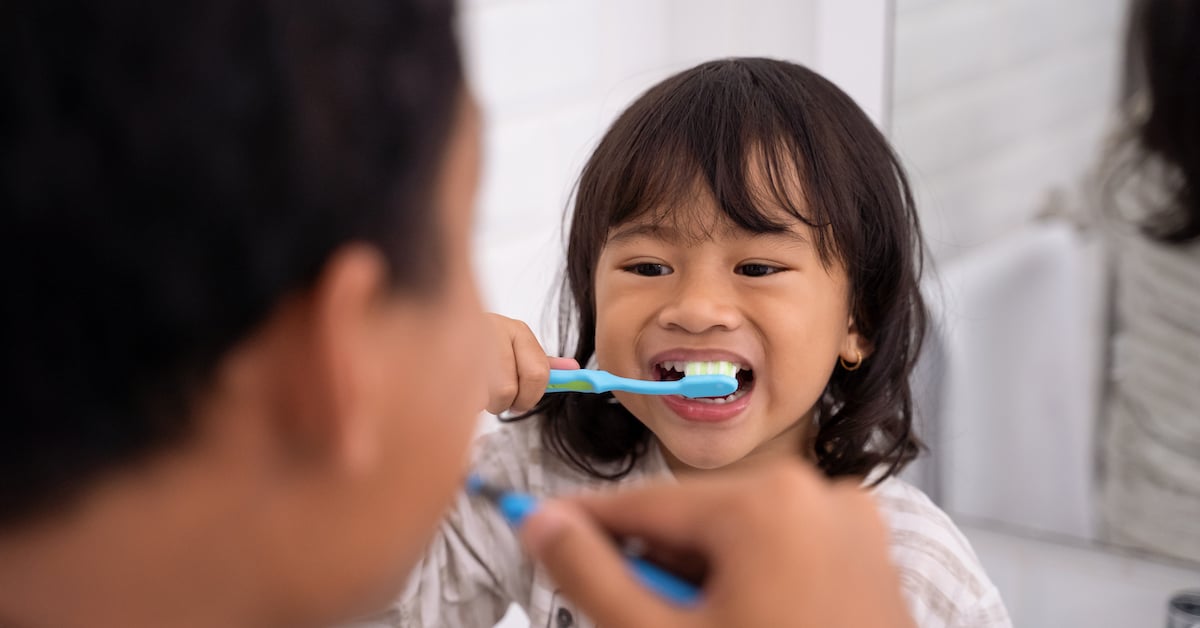 If you have ever had a cavity, you know that they can be painful and unsightly. The right dental hygiene regimen can help you to prevent these issues and can protect your teeth for many years of healthy chewing and biting. If you are interested in fighting cavities and tooth decay, you have come to the right place. Most dentists have spent time working with their patients to help them prevent decay and cavities, some of the most common problems patients will face. To help you care for your teeth and prevent cavities, here are some of the basics of proper dental care for you and your family.
The Basics of Dental Hygiene
To understand why dental hygiene is so important, you should first consider the role of plaque in causing cavities, tooth decay, and gum disease. Plaque is a sticky material that is created when bacteria consume food particles and sugars inside your mouth. Unfortunately, this material is also very acidic and can break down the tooth enamel to which it adheres. This can result in cavities and tooth decay.
If plaque collects along the gumline, it can also cause irritation and inflammation of the gums. This is one of the primary causative factors in gum disease, which is a serious condition that can cause loosening of teeth, bleeding of the gums and, in some cases, the loss of permanent teeth.
Fighting cavities is essentially a matter of removing plaque and not allowing it to stay on your teeth and gums. This is usually best achieved by brushing, flossing and getting teeth cleaning services at your dentist's office.
Brushing Your Teeth
Most of us know how to brush our teeth. Brushing them the right way, however, may take a little more practice and work:
Dental experts recommend brushing for at least two minutes each time. Do not neglect the backs of your teeth. Rinse thoroughly after each time you brush to make sure that bacteria, plaque and food are rinsed away cleanly.
Using a fluoride toothpaste can harden tooth enamel and provide added protection against tooth decay and cavities. Drinking fluoridated water offers many of the same benefits with little or no work on your part.
While brushing after each meal and snack would be ideal, brushing twice a day in the morning and evening is also acceptable if you rinse your mouth thoroughly after snacks and meals at other times.
If you turn brushing into a family activity, you can not only ensure that your kids brush properly but also can enjoy their company in a fun and relaxed setting. By modeling good dental hygiene, you could potentially set the stage for a lifetime of better dental health for your children.
Floss as If Your Teeth Depend on It
Flossing tends to be one of the activities we avoid doing in our regular routine, but the benefits of regular flossing are limitless. Plaque and food particles can hide between teeth. Flossing every day is an effective method for removing these materials and protecting your teeth from cavities caused by plaque. Most dentists recommend using about 18 to 24 inches of floss and switching to a fresh section every time you move to a new set of two teeth. Gentle up-and-down motions are the safest way to floss your teeth. Don't forget to rinse thoroughly after flossing to get rid of the plaque and food debris you have dislodged.
Schedule Regular Teeth Cleanings
Your dentist's office can provide teeth cleaning services that can remove plaque and tartar that may have been missed during brushing and flossing. These intensive cleaning sessions are ideally suited for removing tartar, which is a hardened white form of plaque that usually collects around the gumline and between teeth. Tartar and plaque are both common reasons for bad breath, so scheduling routine cleanings with your local dentist in Suffern can help you to feel much more confident about your teeth and your breath.
Other Strategies for Strengthening Teeth and Fighting Cavities
While brushing, flossing, and cleaning your teeth can provide real help in fighting cavities, there are a few other things that can also provide added protection for your teeth.
The Right Diet Matters
Eating healthier can provide all sorts of benefits for you and your family. Calcium and other minerals are absolutely essential to grow strong bones and teeth. Fresh vegetables and fruits are also full of vitamins and can reduce the chance of inflammation of the gums. Finally, foods high in antioxidants are valuable anti-inflammatory allies in the fight against gum disease and other negative consequences of plaque.
Seal Away Your Troubles
Dental sealant applications are generally available through your local dentist. These dental applications can last for as long as 10 years and provide coverage for the surfaces of teeth as well as the gaps and crannies between teeth. If your dentist recommends this treatment, you could see a significant reduction in cavities for yourself and your family after the dental sealant application is complete.
Treatment Options When Cavities Do Occur
The most commonly recommended and applied treatment for cavities is the filling. A dental filling is composed of amalgam, composite or precious metal materials. After all the tooth decay and infected tissue has been removed from the site of the cavity, your dentist will gently place this filling into the hole left behind in your tooth. This will provide interior structural support while preventing further tooth decay in most cases.
If the bacteria and plaque reach the roots of the tooth, you may require a root canal to alleviate pain and to prevent further infection. These procedures are complex and may be performed in your dentist's office or by an oral surgeon. In either case, you will likely require a crown or cap to protect the damaged tooth after your root canal is complete.
Your local dentist is a great source of information on tooth care and proper dental hygiene practices. Schedule an appointment soon to discuss your cavity-fighting efforts and to learn more about how to take care of your teeth and gums. You will be glad you did.