Posted under:
Root Canal
Posted on: August 16, 2023
Comprehensive Dental Care in Suffern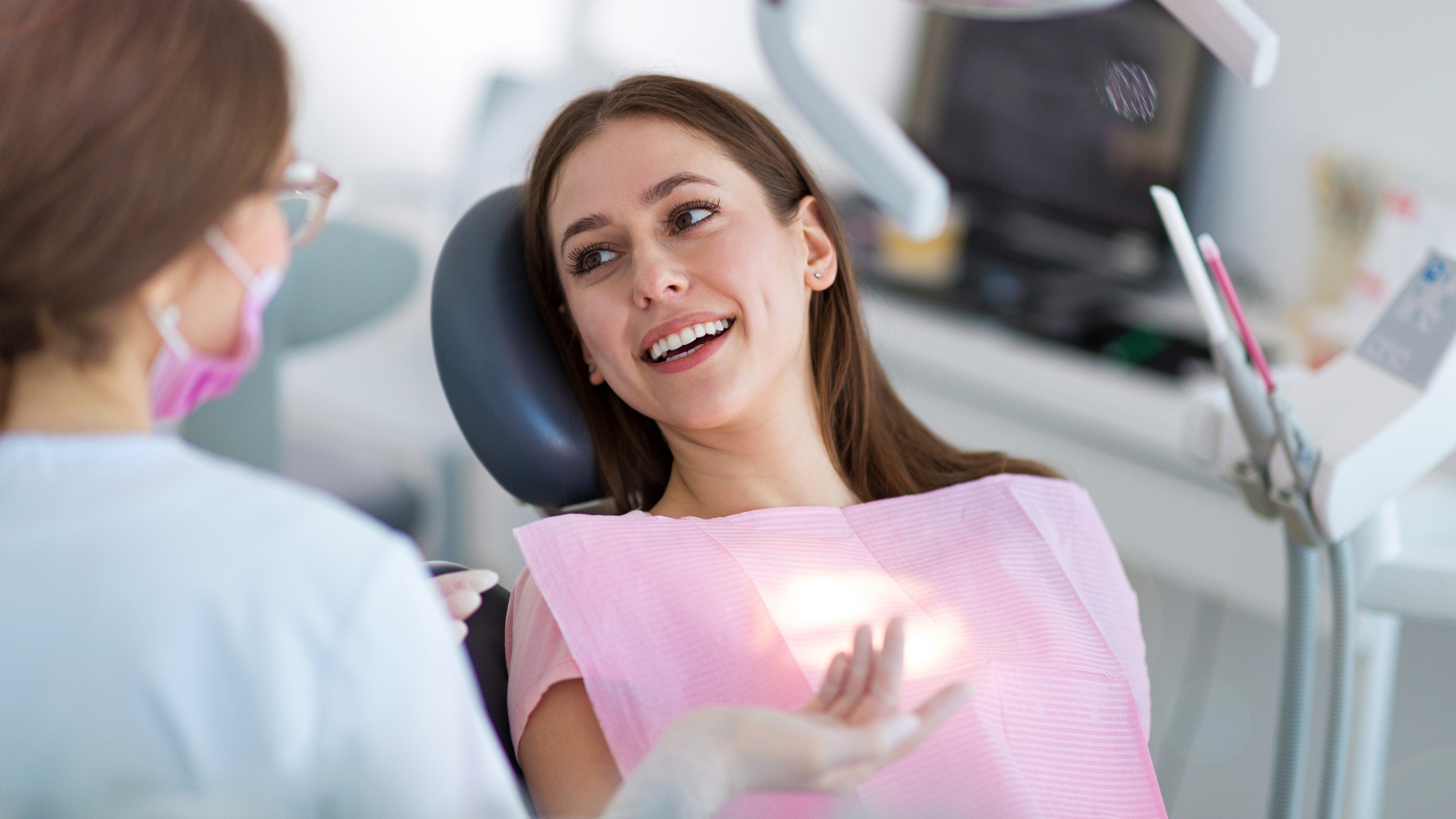 Your dentist in Suffern understands that there's nothing more important than finding an office that offers personalized, considerate attention to every member of your family.
Ramapo Dental Care is the name local families trust. Look no further for a family dentist offering comprehensive services.
At Ramapo Dental Care, our highly trained and experienced team caters to the unique dental needs of every patient. You can count on us to take time to listen to your concerns because we value patient input. Once you share information with us regarding your goals for oral health, we'll carefully create a personalized treatment plan that meets your needs. Our office provides undivided attention when patients come in for routine cleanings, complex corrective procedures, and everything in between. Experience quality care in a caring environment!
Experience the Convenience of an Advanced Dental Office
Patients who choose Ramapo Dental Care when searching for a family dentist enjoy unmatched convenience. There's no need to struggle with juggling appointments for your family at several different dental offices. Specializing in treating everyone from young children to senior citizens, our office is ready to address dental needs for all! You'll never feel pressured or rushed when consulting with our considerate, compassionate team. Our intention is always to provide you with the best information possible to empower you to make decisions about your family's oral health. If it's been a while since you've been to the dentist, you can look forward to a judgment-free, supportive environment where the staff's only concern is getting you back on track with caring for your oral health!
Let Us Guide You in Preventative Care
There's simply no topping preventative care when it comes to creating a healthy, radiant smile. For parents, making routine dental checkups part of your family's culture is so important for helping to establish good habits early on. As part of our goal to help your family enjoy the best oral health possible, our office provides the following preventative service:
Dental cleanings
Examinations
Oral health education
Nothing makes us happier than answering your questions about the best ways to take care of your oral health! In addition, we'll use every routine appointment as an opportunity to detect dental issues before they turn into big problems that require expensive treatments. Our comfortable diagnostic options can detect signs of cavities, decay, or gum inflammation long before most people ever experience symptoms letting them know that something is "off" in their mouths. If problems do arise, you can count on our team to offer fillings, tooth extractions, treatments for gum disease, and many more options right here in the office you already know and trust!
Let Us Help You Connect With Specialized Dental Care Providers
While our family dentist in Suffern can handle a wide range of treatments right here in our office, there are times when patients need to be referred to specialists for more complicated procedures. When this happens, you can count on our team to provide you with a referral to a trusted, highly rated dental specialist offering orthodontic, periodontic, or endodontic services within our network. Our fast, clear communication with highly rated offices allows us to provide you with seamless care! You can count on our team to be a guiding light as you pivot to a new office for specific services.
The Best Dental Technology
Our office utilizes the latest dental technology to provide our patients with the best experience possible. Our clean, friendly office is equipped with state-of-the-art features that enable us to perform our work with impeccable accuracy and efficiency. We also put technology to work to create the most comfortable experience possible for our patients during dental treatments. You'll enjoy a seamless experience during X-rays, diagnostics, and treatment. Ask about our dental sedation options!
Ramapo Dental Care is the name to trust when looking for comprehensive dental care for your whole family! We take pride in our reputation for offering first-rate service in a friendly, accommodating environment where families can feel that they are getting the best care possible. Schedule an appointment with our family dentist at Ramapo Dental Care in Suffern to see why so many families already consider us their dental home!