Posted under:
Root Canal
Posted on: August 13, 2022
Emergency Dentists in Suffern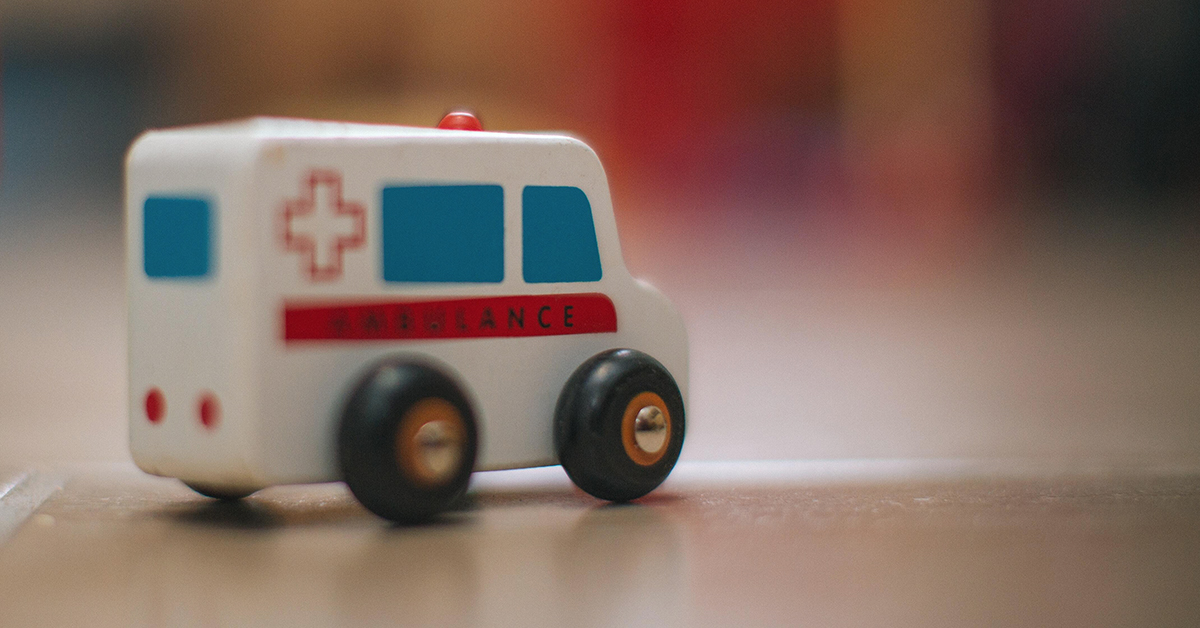 Have you ever been eating a snack when you bit down on something hard? Maybe you were having a brownie and didn't know that there were walnuts in it. All it takes is to bite down on something hard one time to crack a tooth accidentally. Once that happens, you will find yourself in a lot of pain and in desperate need of a dentist. However, what do you do if it's not time to visit your dentist yet? This is when an emergency dental visit comes in handy.
That said, if you have never been to see an emergency dentist, you might not know what to expect. For example, you may not know what kind of dental problem justifies going to an emergency dentist. You also may not know exactly how to find one. The good news is that we will cover that and more in the information below.
How Does Someone Know to Visit an Emergency Dentist?
The first important thing that you need to know is what an emergency dentist is and how you know if you need to visit one. As you can probably determine from the name, an emergency dentist is a dental professional who handles unexpected dental problems.
It's important to note that not all dental offices offer emergency services. This can make it hard to find emergency dental services when you need them. Thankfully, our dental office offers emergency services for people living in Suffern.
Next, you need to know what kinds of problems you should go to a dentist for. After all, there are some dental problems that can wait and some that can't. Let's discuss a couple of the dental problems that generally require the attention of an emergency dentist.
Breaking or Fracturing a Tooth
One of the most common reasons why people end up calling an emergency dentist is for a fractured tooth. This is one of the most common reasons because it's easy to accidentally fracture a tooth. As mentioned, chipping or breaking a tooth could be as easy as accidentally biting down on a walnut in a brownie.
Are you unsure about whether or not your tooth is broken? The good news is that it's usually pretty easy to self-diagnose. Sometimes, you can tell from the pain alone, which will radiate throughout your whole jaw. Other times, you can actually see the broken tooth when you look into a mirror.
If you do have a broken tooth, you need to seek emergency dental services in Suffern as soon as possible. Broken teeth not only cause a lot of pain but also leave your tooth exposed to infection. Remember that the sooner you get help, the more likely that your dentist will be able to save your natural tooth.
Dealing With Tooth Pain That Won't Stop
Nothing is worse than having tooth pain that just won't stop. It can keep you up at night or even make the simplest tasks, such as eating, a hassle. Tooth pain is hard to ignore because it throbs unbearably. Also, the pain can radiate out from a central point, making it hard to pinpoint what is causing the pain.
Regardless of the cause, the main thing to know is that pain is a sign something is wrong. Addressing the problem should be your first course of action. The longer that you wait to get dental help, the more damage that could be done to your teeth.
Oftentimes, the source of the pain is a loose filling or a crown that has come off. This leaves your tooth exposed to the elements, making it very sensitive. Additionally, a loose filling leaves your tooth open to infection and decay. Needless to say, a loose filling isn't something that you should just ignore.
Is Finding an Emergency Dentist Difficult?
Finding an emergency dentist doesn't have to be hard, but some people think that it is. That is mostly because not all general dentists offer emergency services. This means that your current dentist might be unable to help you when you have a dental emergency.
With that said, you will be happy to hear that you don't have to continue your search any longer. That is because we are proud to offer the Suffern community emergency dental services. When you find yourself in pain, we work fast to schedule you an appointment and get you in sooner rather than later.
In some cases, we may be unable to solve the problem completely during an emergency visit. In such a situation, we will provide a temporary solution until you can get into a standard dental appointment. If it's a problem outside of our ability, we can refer you to an oral surgeon.
Should You Ever Consider the Emergency Room Instead?
When you are involved in an emergency, your first thought might be to go to the emergency room. In some cases, this is the right call. After all, there are only certain situations in which an emergency dentist can help you. If you are involved in an accident, for instance, it's a good idea to get checked out by a doctor. You never know what kind of underlying medical problems you could be suffering from.
That said, how do you know when you should go to the hospital and when you should go to the emergency dentist? Firstly, consider how you got the dental injury. Was it caused by some kind of impact damage to the head? If it was, you could also have a concussion and not even know it.
Also, pay attention to the problems around the affected area. Are you noticing a lot of bleeding or swelling in your mouth? If so, it's a good idea to have it looked at by a doctor before you go see your dentist.
Speaking of which, just because you go to the emergency room doesn't mean that you should avoid going to the dentist. In fact, after your trip to the hospital, you should make an appointment with your dentist for a follow-up. Only your dentist will be able to provide the dental support that you need to correct the issue.
On top of that, the last thing that you should consider is the time of day that you get the injury. Most emergency dental offices are only open during normal operating hours. Thus, if you suffer a problem at night, you may not be able to see your emergency dentist until the morning. If you can't wait for treatment, you should consider going to the emergency room first.
We Can Provide Your Emergency Dental Care
Do you or a loved one need emergency dental care? Don't wait for treatment. Reach out to our office today so that our friendly staff can set up an emergency dental appointment for you.