Posted under:
Root Canal
Posted on: January 22, 2023
Experience Compassionate, Quality Dental Care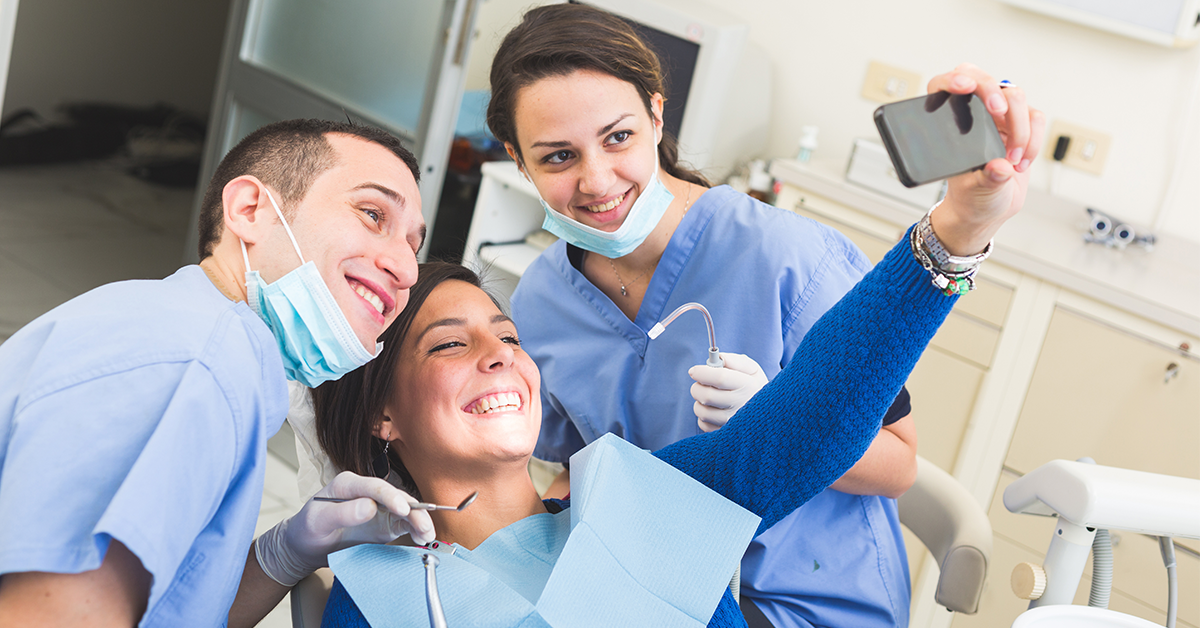 At Ramapo Dental Care, we are laser-focused on providing quality dental care in a caring environment. We believe that optimal outcomes start with putting patients first and creating an experience that is friendly, comfortable, and tailored to their needs. From the moment you walk through our door until we say goodbye at the end of your visit, we want you to feel like a guest in our home. Our team is committed to offering personalized treatments and service from an excellent staff of talented dental professionals who truly care about helping you achieve optimal oral health. Taking great care of your teeth and gums helps you take on life's everyday challenges with confidence. It's our goal to give you the best dental health possible so that you can live life to the fullest.
Patient Comfort Is Our Top Concern
We strive to create an environment that is friendly, welcoming, and comfortable for all of our patients. From children to seniors, we understand that visiting the dentist can be a source of anxiety or discomfort for some, which is why we take the time to ensure that your experience with us is as pleasant and stress-free as possible. Our caring and understanding staff is committed to listening to your concerns and needs, and we will work with you to create a treatment plan that is customized to your unique situation. We take pride in creating a warm and inviting atmosphere that helps put our patients at ease, and we look forward to welcoming you as a valued patient.
Are you dealing with a terrible toothache, a loose crown, or a chipped or broken tooth? At our dental practice in Suffern, we know that dental emergencies can be frightening and painful. That's why we offer same-day appointments to provide immediate relief and care. Our knowledgeable staff will help you determine the appropriate type of appointment for your situation and offer guidance on managing your condition until your appointment.
Compassiate Care for Every Situation
It's not unusual to feel embarrassed about the state of your teeth or the time that's passed since your last dental visit — that's one of the most common reasons people when they're asked why they avoid the dentist. But at Ramapo Dental Care, we want to assure you that we're here to help, not to judge. Our team of dental professionals is committed to providing compassionate and non-judgmental care to all of our patients. So, don't let embarrassment prevent you from seeking the dental care you need and deserve.
Also, while we work to make our dental office a place where patients can feel relaxed and at ease, we understand that most people want to spend as little time at the dentist as possible. We do everything in our power to keep appointments running smoothly and organize your treatments efficiently so that you can achieve maximum results in minimal time. That said, you will never feel rushed when you're here. From the moment you walk in the door, your comfort is always our top priority.
Complete Care With Our Network of Specialists
The field of dentistry is broad, with many different treatment specialties. To provide comprehensive care for every facet of our patients' oral health, we have a network of specialists who work together to provide complete care for our patients. We can design treatment plans with the combined expertise and knowledge of leaders in their specialties. We aim for you to have full confidence in the plan we create for you, knowing that it has been carefully reviewed and is based on the latest research and clinical experience. Another benefit of our specialist network is that our patients don't have to shop around to find a practitioner for specialized work. We provide a wide range of services, including preventive care, restorative treatments, and cosmetic dentistry.
A Dentist Who Listens
Our dental practice in Suffern is dedicated to providing high-quality care through clear communication and collaborative treatment. Every patient is unique, so we take the time to listen to your concerns and work with you to develop a treatment plan that's right for you. We believe that we should be more than just a dental care provider — we strive to be your partners in optimal dental health. We're here to take you through each step of treatment and answer any questions or concerns you may have. Sometimes, the fear of the unknown can cause people to avoid going to the dentist. We have a big focus on patient education to make sure that you feel comfortable and confident in the care you receive. To sum it up, we're committed to providing caring, informative, and friendly service for every patient need, and we're excited to welcome you to our office.
With Us, It's Easy to Get the Dental Care You Need
Scheduling a dentist appointment shouldn't be a hassle. We have easy options to make scheduling quick and simple. You can schedule your appointment through our website or by calling us. We also offer reminders so that you never miss an appointment. Our friendly team is committed to providing exceptional patient-centered care and is available to answer any questions you may have. Let us help you take the stress out of scheduling.
At our dental office, we care about giving you the best dental experience possible. Our skilled dentists have a network of specialists they work with to provide the highest quality care, and our convenient location and comfortable environment leave patients feeling relaxed and taken care of. Moreover, excellent communication between patients and staff is a top priority for us. We know it takes trust to take the leap and make an appointment at a new dental practice, so why not give us a call today? Let us show you how our dental office is committed to helping you leave with your best smile yet. Make an appointment today, and see it for yourself!