Posted under:
Root Canal
Posted on: September 1, 2022
Gum Care Awareness Month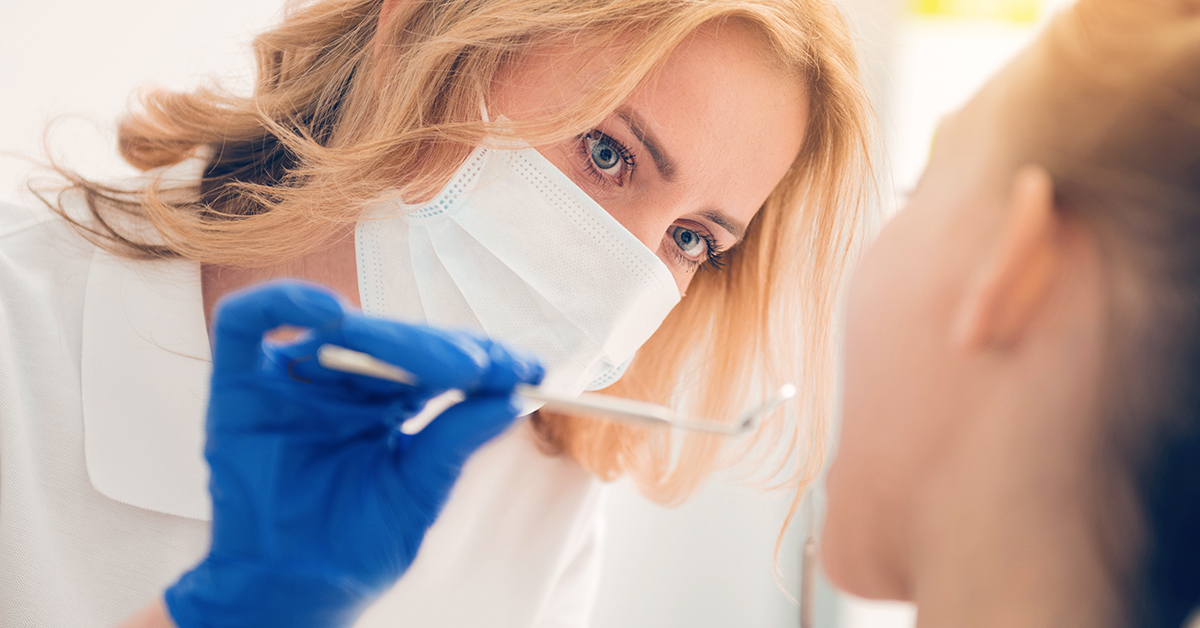 Healthy Gums Are Essential for aHealthy Body
September is Gum Care Awareness Month, although most people aren't aware of the fact they need to be. Research has shown a correlation between healthy gums and a healthy body. Conversely, it has also shown a correlation between gum disease and such serious diseases as:
Cancer
Dementia
Diabetes
Heart disease
Hypertension
Stroke
It's amazing to think that your toothbrush and toothpaste can prevent so much damage, but those are the statistics. Good gum health is as essential to your body as good health care, so be sure to use good oral hygiene practices so that you have good overall health.
Even better, call today to schedule an appointment with a qualified dentist in Suffern. We're here to help you achieve the best oral health.
How Do I Take Good Care of My Gums?
You don't need any special equipment or procedures to take good care of your gums and teeth. You probably have all the equipment you need for good oral health because it's as simple as:
A soft-bristled toothbrush that's appropriately sized for your mouth
High-quality toothpaste
Dental floss of your choice, whether traditional floss, a flosser, or floss picks, doesn't matter
Antibacterial mouthwash, which is optional
These are probably already in your bathroom, so all you need to add is discipline and dedication. Gum disease is also the leading cause of tooth loss in those who are 35 and older, so don't become one of the toothless statistics. If you already have good oral hygiene, great. If you don't, now is a good time to start.
What Are Steps for Good Gum Health?
The procedure for healthy gums is also the procedure for healthy teeth. The ADA recommends that you brush and floss at least twice daily, and one of those times should be immediately before bedtime, and don't consume anything but plain water after your nighttime regimen. Don't forget to brush your tongue. Although this may feel odd at first, it can remove the bacteria that lodge on your tongue's rough surface.
An antibacterial mouthwash can remove any residual bacteria that your other procedures missed, so you go to bed with the cleanest gums and teeth possible.
What If I Get Gum Disease Anyway? How Will I Know?
In spite of all your efforts, it's possible that you'll get gum disease. Initially, gum disease starts as minor bleeding when you brush and floss. Other symptoms include:
Abnormal gaps between your teeth or loose teeth
Bad breath or an unusual taste in your mouth
Eroding gums
Irritation or infection at the base of your gums
Inflamed, sore, or swollen gums
Pockets of pus or inflammation between your teeth
Normally, the first stage of gum disease begins with bleeding during brushing or flossing, so don't wait until you see additional signs to make your appointment.
During your appointment, your dentist will examine your gums and teeth to determine if you have gum disease or if there's another issue that's causing the bleeding. If it is gum disease, then they'll formulate a treatment protocol based on the stage of your gum disease and make recommendations to keep it from recurring.
If you notice any of the above symptoms, then don't delay in scheduling an appointment with your Suffern dentist.
Are There Stages of Gum Disease?
There are three stages of gum disease, but only the initial stage of gingivitis is curable and the damage reversible. After that, the treatments are more invasive and time-consuming, and although your dentist can halt the progression of the disease, the damage is irreparable. The three stages of gum disease are:
Gingivitis: Gingivitis is the first stage and is characterized by minor bleeding during brushing and flossing, and is caused by a buildup of tartar that hasn't been removed by the dentist. Tartar irritates your gums and causes inflammation. Since the bacteria are in your mouth, they can easily pass through the thin, permeable membranes in your mouth and be carried to the rest of the body. Even though gingivitis is curable and doesn't cause irreversible damage, it shouldn't be ignored.
Periodontitis: Periodontitis is the second stage of gum disease and is caused by ignoring the first stage of gingivitis. At this point, your gums and teeth will have incurred irreversible damage, and the disease cannot be cured. Progression of it can be halted, but the damage will be done. You may have lost some of your teeth, and you may need reconstructive surgery or a bone graft for implants to restore functionality to your mouth and the structure of your face. Your bones and supporting tissues in your mouth will be damaged, but your dentist can treat the disease with antibiotics, root planing, and scaling.
Advanced Periodontitis: Advanced periodontitis is the final stage of periodontal disease, and by this time, you'll have extensive and irreversible damage to your teeth and gums. You may have lost all your teeth, and your facial structure may look as though it has melted. Reconstructive surgery will be necessary to restore the bone structure of your face and for you to receive dental implants. You may need bone grafts even if you opt for dentures, depending on the extent of your disease.
It's very unfortunate that all this can be prevented by brushing and flossing your teeth, but it's true. Periodontal disease doesn't develop overnight. It results from years of poor oral hygiene and lack of attention to your gums and teeth, so don't become one of those who develop advanced periodontitis. Call your dentist for an appointment today.
More Ways to Ensure Great Gum Health
We recommend that all our patients who are at least 18 get an oral cancer screening to ensure that their gums and teeth are as healthy as possible. The screening is painless and non-invasive. Your dentist will screen for oral cancer when they conduct the exam, so if you haven't been screened for this rapidly-spreading cancer, now is an excellent time to make an appointment.
Call Ramapo Dental Care at (845) 512-1219, and we can help you. We're among the best in the area for preventative dentistry, so call us today.
We look forward to speaking with you and working with you.