Uncover the Truth About Root Canal Treatment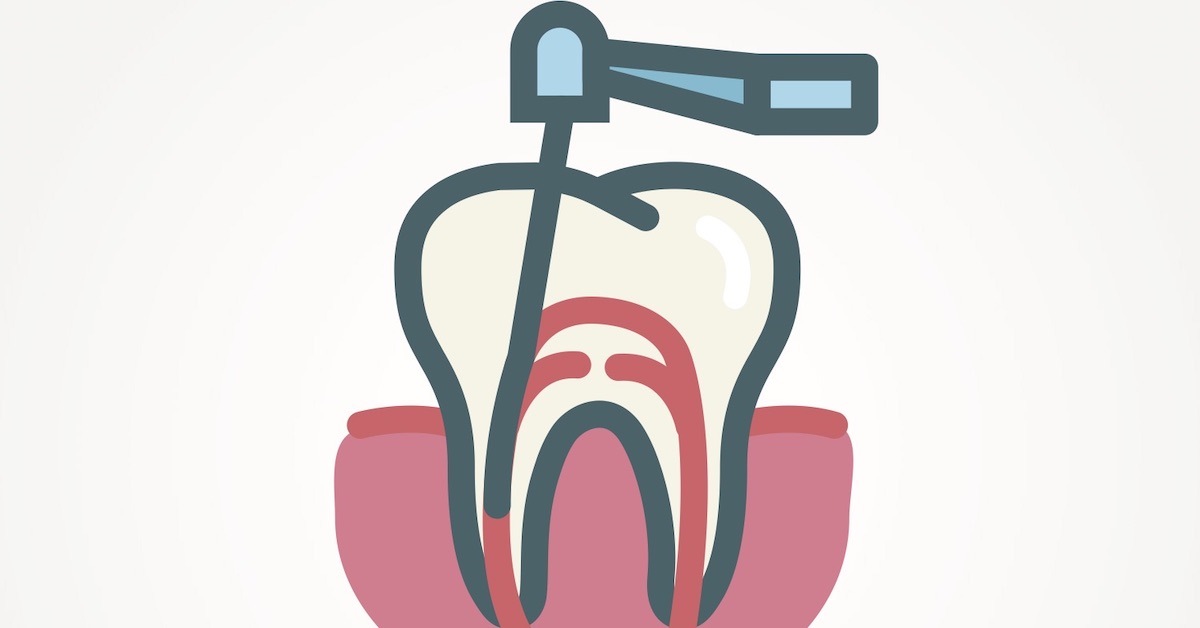 If your dentist recommends a root canal treatment, it's natural to feel nervous. Don't worry, it isn't the painful procedure it was in the past. Your dentist only wants to preserve your oral health, end your pain, and save your tooth. Once you learn to separate the facts and fiction about root canals, the procedure won't make you as nervous. They are less painful and heal much quicker than the alternative, an extraction. Most dentists are only going to propose solutions that will improve your dental health, not put you in more pain. So, if you think you may need a root canal, read on for more information.
When Would Root Canal Therapy Be the Best Option?
Dentists suggest root canals when the pulp inside the tooth becomes infected. Infections can come from decay or trauma that let bacteria into the pulp chambers. Infections can cause painful abscesses, damage the jawbone or spread throughout the body. Only a dentist can decide if a root canal is your best option to save your tooth and stop your pain and other symptoms. The procedure isn't anything to fear; it is not painful and root canals have a high success rate. Root canal treatments are alternatives to extractions, so if you want to save your tooth, talk to your dentist about this option.
10 Questions to Ask If You Hear You Need a Root Canal
If your dentist informs you that you will need a root canal, get answers to these questions first. We know it can feel overwhelming, but it's a very common procedure and your dentist should be happy to walk you through some of these questions.
Am I a good candidate for root canal therapy?
Will the treatment make my pain go away for good?
Is a root canal my best option if I want to keep my tooth?
How long does the typical procedure take?
What are the risks?
What does root canal treatment involve?
Will I get a local anesthetic to numb me?
Will I have a strong tooth afterward?
What will a root canal cost? Does dental insurance typically cover the procedure and the crown I'll need afterward?
How long will my tooth take to heal?
What Are Some of the Signs That Indicate I May Need a Root Canal?
If you notice any of these symptoms, find an affordable dentist near you to determine if you can benefit from the procedure.
Strong and persistent tooth pain
Swollen gums near the tooth
A bump on the gum above the tooth
A tooth that feels tender to the touch
A swollen jaw on one side
The tooth begins to darken
A tooth that is sensitive to hot or cold and remains hurting long after you remove the stimulus
Only a qualified dentist can decide if you can benefit from a root canal or if there is something else going on. Other dental problems can also cause some of these symptoms. It's important that you always check with your dentist and feel comfortable with the agreed upon outcome or treatment. Keep in mind that a tooth that needs a root canal will not get better on its own, you must get professional treatment.
A Step-by-Step Guide to a Root Canal Procedure
Dental professionals perform millions of root canal procedures each year using these steps:
Step 1 – A Dental Exam
The first step is speaking to a dentist about your symptoms. He or she will perform an exam and take x-rays to access the problem and plan your treatment. If you need a root canal, your dentist may prescribe antibiotics first or proceed immediately to step two.
Step 2 – Local Anesthesia
Your dentist will use local anesthesia to numb the area. Work won't proceed until you are numb. He or she may also use a dental dam to keep the area clean during the procedure.
Step 3 – Removing the Pulp
A dentist will drill an access hole in the tooth to reach the pulp chamber. Next, a dentist will use root canal files to remove the pulp. Periodically, the canals are flushed with sodium hypochlorite or water to remove debris.
Step 4 – Filling the Pulp Chamber
If there is an infection still present, your dentist will place antibiotics in the chamber and put a temporary filling in. However, in most cases, your dentist will fill the cleaned and dried pulp chamber and then fill them with gutta-percha, a bio-compatible, rubbery substance and place a filling over the access hole.
Step 5 – The Final Restoration
You'll return for your next appointment to have a crown put over the tooth. This will restore its strength. Without a crown, the tooth is susceptible to cracking or breaking.
The initial procedure, before step five, will take anywhere between 30 and 90 minutes. Incisor teeth and canines take the least amount of time. They only have one root. Premolars take a little longer, as they have two roots. Molars take the longest, since they have up to four pulp chambers.
Root Canal Aftercare
After you have a root canal, you can expect minor discomfort and swelling. This should only last a day or two, and your dentist will suggest an over-the-counter pain reliever that will handle both of these problems. If you experience severe pain, contact your dentist.
Rest for a day if possible. This will help you heal faster. Avoid chewing on the affected side for several days. Try not to smoke before or immediately after the procedure as this can slow down your healing. Don't eat anything until the numbness from the initial procedure wears off, since you could bite your tongue or the insides of your cheeks.
Follow Up Care After a Root Canal
Your root canal procedure isn't complete until you have a crown placed over the tooth. After the procedure, the tooth is essentially hollow and not as strong as it once was. A crown restores a tooth to its full strength and covers any cosmetic damage, such as darkening, which occurred. An affordable dentist can help you select a crown that you can afford and will give your tooth its full functionality back.